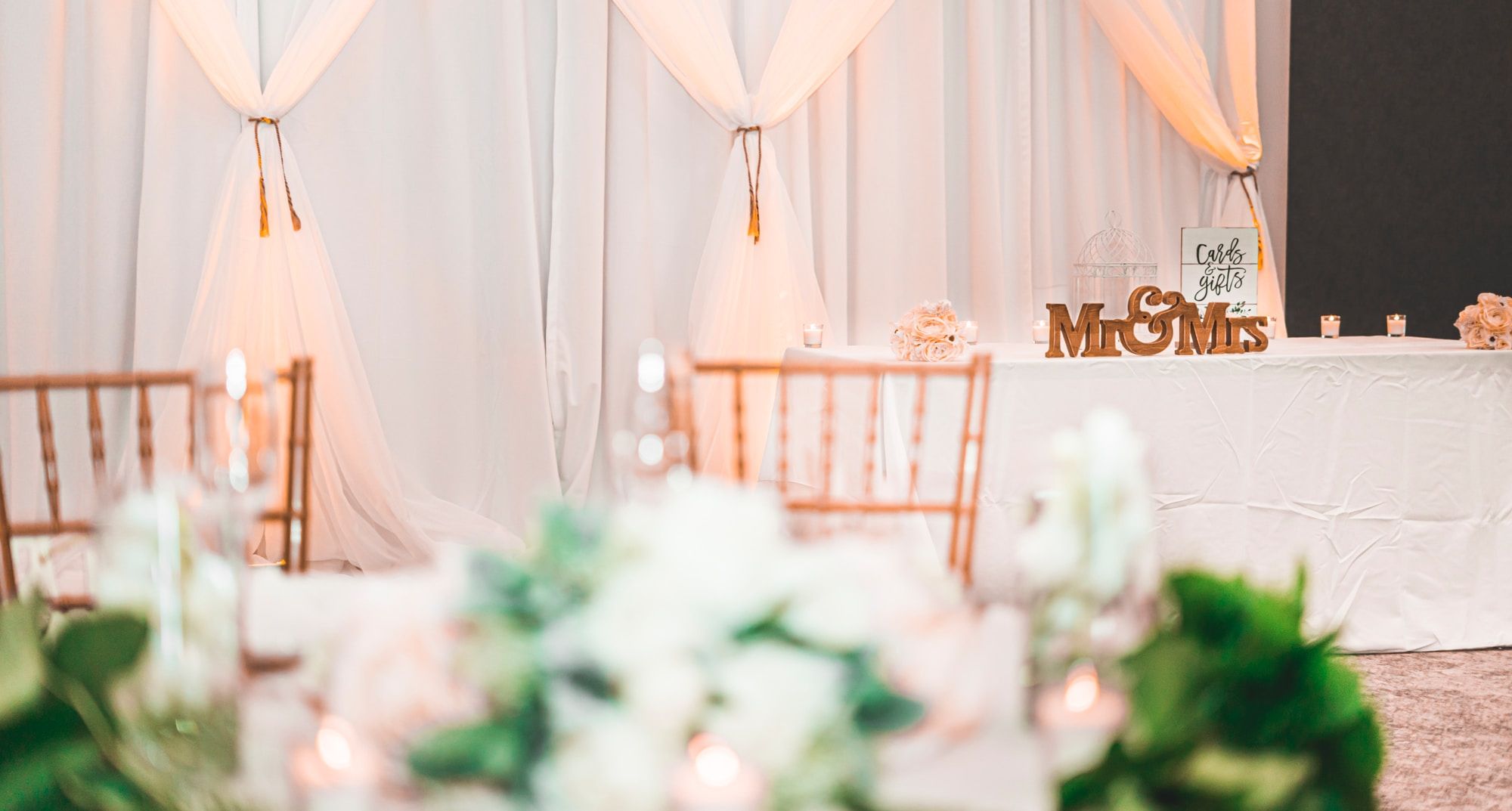 Jacinth Weddings and Events is a venue styling and event decor hire company . We specialise in Drapes, Backdrops, Bespoke Centrepiece Design, Floral Arrangements and Venue Dressing services. Our hire service ensures you have all items requested for 3 day hire period, this can be extended if required. We currently based in Bristol and service the South West of England.
We cater for weddings, birthday parties, corporate events, christenings and many more.
We are proud of what we do and we ensure the best quality service for all our clients.