Conical Vase Floral arrangement
Posted on
Conical vase Floral arrangement
Are you looking for a centrepiece that can wow your guest but still cost effective?
Conical Vases can create such amazing centrepieces providing both elegance and beauty. Whether you are planning a wedding, a dinner party or a large celebration these beautiful vases are versatile and can be used with any flower arrangement.
What are conical vases?
Conical Vases are available in different sizes, they have a cone-like shape hence the name conical. These vases are commonly used for wedding decorations and household floral arrangements.
Types of Conical Vases
Standard Glass Conical Vase
This vase is budget-friendly and can be used for any floral arrangement. Mostly used in home décor, or just to hold flowers around the home. These vases can be used to submerge flowers or float some candles.
Standard Glass Conical Vase
Acrylic Conical Vases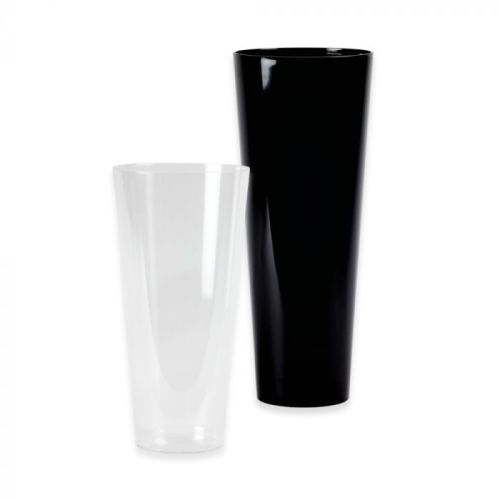 Tall Conical Vase
These vases are popular for weddings and events as they add height and elegance. Floral Foam is used on several arrangements used on these conical vases in order to create the wow factor and unique arrangements.
You can use any flower to create a fuller arrangement to compliment the conical vase. Popular flowers are hydrangea as they provide the volume in any arrangement.